The recent attack in New Zealand reminds us that terror can strike anywhere. One of the critical objectives of terrorists is to inspire fear, copy-cat attacks and perhaps even to provoke retaliation so that their "inter-cultural war" may continue.
In situations like these, it's usually said we can "only hope" that security services successfully stop additional attacks. But we can do more than that, we can help by diminishing the killer's notoriety.
Not only did the Australian terrorist in New Zealand make a white supremacist salute in court, he wrote the names of his "heroes" on his weapons, clearly in the hope of having his own name written on some other murderer's gun in the future, or going down in the annals of history as a martyr for his cause.
The suspected gunman doesn't seem to care that some people – most people – think he is deplorable. Like other shooters before him, it's likely he cares only for acclaim from of the echo chamber in which he permanently lives.
There is no doubt that some of the other recent terrorist murders, Christchurch, Orlando, Nice, Sydney and Manchester have been conducted by fanatics who buy into a similar sense of racial superiority or a flawed view of specific cultures and religions. On the surface they are different, but they all crave the same infamy.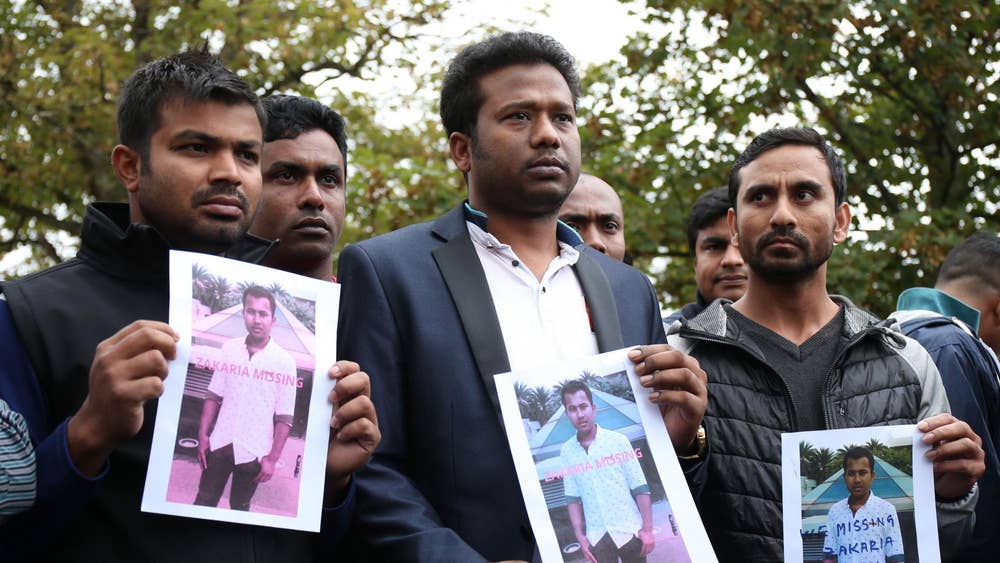 And we gave in to their demands because we know their names. But I refuse to pander to the suspected Australian right-wing fanatical terrorist by naming him. As I have written before, the names of terrorist murderers should be treated with extreme caution, and withheld from public knowledge unless security services consent to their public release.
Because the one thing that unites these terrorists, is their need to be propelled to fame or martyrdom. Religious extremist or white supremacist, they are all isolated loners seeking glory and membership of "a club" for reasons few of us understand. Their desire for fame isn't based on faith or some other cause. The greed for attention is driven by their own wildly inflated egos.
Some of these men had surface relationships with religion, others had no long history of working with any terrorist groups. Some drank, had sex outside of marriage, or had a history of family violence. The truth is they were in no "club" until they joined one through killing.
As more becomes known about the Christchurch attack suspect, I would not be surprised if he too shares a history of failed personal relationships and violence against women. The alleged Christchurch gunman and the other lone wolves together seem to have more in common with each other than they do with the broader members of the communities they lived in.
There are no positives from the Christchurch attack, but one thing it has shown, is that Islam is not the enemy, evil is. These are not religious wars; these are wars between good and evil. But there are no superheroes who'll swoop in and save us. There is only you and me.Support free-thinking journalism and subscribe to Independent Minds
Isis has said that it wants to create an "Us vs Them" conflict between Islamic regions and the west. The Christchurch killer wants the same thing.
But silence is no longer an option. We all have a role to play and we must all speak up when we see extremist hate bubbling. And how and where can we recognise it?
It starts in a Facebook post or a tweet.
Last week a former friend of mine, a man who was an instructor of mine in the army, posted something Islamophobic. I called him out on it. He defriended me. Good riddance.
We must all do this. Until we all stand up in thousands of little ways to statements that rage against "all Muslims" or "all Jews" or "all Christians", we will never stop the descent into chaos.
If we hope to help, we cannot do so in the comfort of our living rooms ignoring the hate we see from our "friends". We must stand up to every tweet, every post and every "like" that gives encouragement to violence and division, on whatever side of extremism they sit.
Andrew MacLeod is a visiting professor at Kings College London and a former UN and Red Cross official who served in countries like Rwanda, Yugoslavia, Pakistan, Afghanistan and others. He has negotiated with warlords and terrorists.
This article was first published in The Independent on 19 March 2019, here.